Billy Hart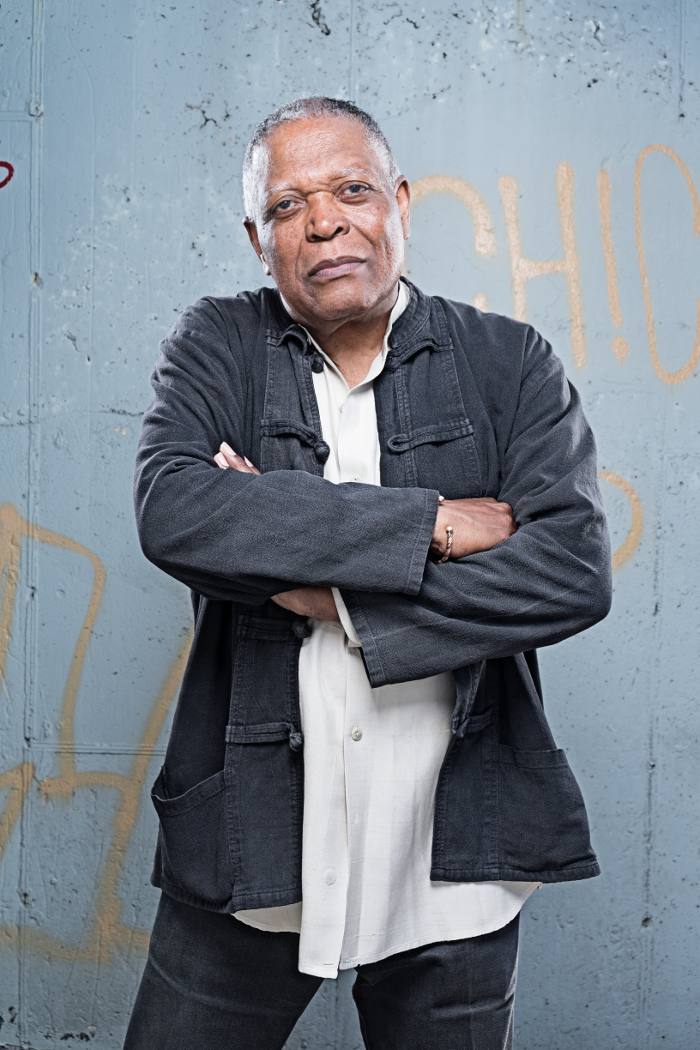 Billy Hart was born and raised in Washington, D.C. Jazz was in his blood. His family lived five blocks from the Spotlite Club, where the underage drummer pressed his ear to the window to listen to the Coltrane-Adderley-Evans edition of the Miles Davis Sextet, and the Lee Morgan-Benny Golson edition of Art Blakey and the Jazz Messengers. His father, a mathematician and "an intellectual cat who demanded respect and knew a lot about a lot," was a staunch Ellington fan; his paternal grandmother had played piano for Marian Anderson and knew William Grant Still. His mother was devoted to Jimmie Lunceford; his maternal grandmother—who bought him his first "good drum set for a gig with a good bebop band"—was a friend of D.C. tenor hero Buck Hill, who turned Hart on to Charlie Parker, and hired him at 17 for nine months of weekend gigs at a spot called Abart's, where fellow McKinley High School students Reuben Brown and Butch Warren joined him six nights a week as the house rhythm section.
Hart matriculated at Howard University as a mechanical engineering major, but left when Shirley Horn, who had hired him out of Abart's, took him on the road. Hart credits her with teaching him to play bebop at a simmer, not a roar. He also learned Brazilian rhythms from the source on early '60s sub jobs at Charlie Byrd's Showboat Lounge with Antonio Carlos Jobim, João Gilberto and Bola Sete.
Hart apprenticed with Washington, D.C. native sons like Jimmy Cobb, Osie Johnson, Ben Dixon, Harry "Stump" Saunders and George "Dude" Brown. Through local connections, he had backstage access to the Howard Theatre, where he analyzed such master New Orleanian drummers as Idris Muhammad (the Impressions), Clayton Filliard (James Brown), Ed Blackwell and Earl Palmer (Ray Charles). In 1967, he occupied the drum chair in the theater's house band performing with The Isley Brothers, Sam and Dave, Patti Labelle, Otis Redding and Smokey Robinson and the Miracles among others.
He was also a sideman with Jimmy Smith (1964–1966), and Wes Montgomery (1966–1968). Following Montgomery's death in 1968, Hart moved to New York, where he recorded with McCoy Tyner, Wayne Shorter, and Joe Zawinul, and played with Eddie Harris, Pharoah Sanders, and Marian McPartland.
In 1969, Hart joined Herbie Hancock's groundbreaking Mwandishi band and remained there for four years recording three trend-setting albums. From there he joined McCoy Tyner's band (1973–1974) and also performed with Stan Getz (1974–1977), and Quest (1980s) in addition to extensive freelance playing and recording (including recording with Miles Davis on 1972's On the Corner).
Howard classmate Marion Brown introduced Hart to Sunny Murray and Rashied Ali. Hart increasingly self-identified as an experimental musician, drawing on their example in a trio with Joe Chambers on piano and Walter Booker on bass. Later, during mid and late '60s stopovers in Chicago with Jimmy Smith, Wes Montgomery and Eddie Harris, he attended to the "textural, timbral approaches" of AACM drummers Thurman Barker, Steve McCall and Alvin Fielder. He applied those lessons during two years with Pharoah Sanders, a period when, via percussionist Mtume, he received the sobriquet "Jabali" (Swahili for "wisdom"). Hart's mature tonal personality—advanced grooves drawing on "some knowledge of African and Indian music, and all the American traditions"—emerged during his years with Hancock's Mwandishi band and subsequent tenure with McCoy Tyner.
Hart drew on all these experiences in conceptualizing Enchance, his debut album as a leader and subsequently, Oshumare (1985), Rah (1987), Amethyst (1993) and Oceans of Time (1997). On each record, he assembled idiosyncratic virtuosos from different circles, each signifying a stream of cutting-edge jazz thought. Functioning more as a facilitator than a stylist, he meshed their distinctive personalities, generating fresh ideas through intense drum dialogue. Each date has a singular quality, as though Hart had conjured a unitary vision out of various strains of the zeitgeist.
Hart currently leads the Billy Hart Quartet featuring Mark Turner, Ethan Iverson and Ben Street. They have recorded three CDs, the most recent, One is the Other, is on ECM Records.